This post is not sponsored, but I am an affiliate of Canopy which means I make a small commission if you purchase through my links. I bought my Canopy humidifier prior to becoming an affiliate and writing this review. Thank you so much for your support! See my full disclosure.
Canopy Humidifier Review
I was using the Dyson Humidifier prior to the Canopy Humidifier
I thought it was a sad day when our Dyson humidifier died. My husband took it apart, watched YouTube videos to see what the problem was and eventually learned after calling the company it was a part that could not be replaced. While we had it around 6-7 years and really loved it for the most part, I was not about to spend the crazy amount of money to get another one. After doing some research on humidifiers, I switched my tune about the death of our Dyson as I realized how bad it actually was. I am happy it died.
One thing that was not good with the Dyson and many humidifiers are that they can get moldy. While it was a very rare occurrence when it did happen with the Dyson, there would be times we would leave for a long weekend and depending on the temperature and humidity in the air, we would come home to a moldy humidifier. We would have to clean and soak it with warm soapy vinegar water and it was difficult to clean. There is nothing but negative health benefits from a humidifier when there is mold. This is why humidifiers get a bad rap, and for this reason, they should.
Anti-Mold Humidifier
Enter the Canopy Humidifier. It inhibits mold growth due it's "Smart Persistent Airflow." Sensors keep the unit running until it's completely dry inside. There is not any humidifier like it.
Canopy Humidifier Benefits
Inhibits Mold Growth with its Smart Persistent Airflow Light Technology – #1 reason I chose this one
Hydrates the air which keeps the skin hydrated.
Makes for easier breathing.
Helps with dry throats and other issues caused by dry air.
Does not put out mist which leaves dust all over everything.
Uses a filter that helps with mold and dust. Helpful with allergies.
Auto sensing makes it extra easy to use. It automatically puts out more humidity in the air at night and lowers the output and energy during the day when it is in Auto mode.
Lightweight and easy to handle with its small compact design.
Sized to fit on many nightstands or on a nearby table or pedestal.
Dishwasher safe although I have not needed to put it in the dishwasher yet. It stays clean!
Has a soft white noise that is great for sleeping.
We didn't have any humidifier for about 2 weeks after our Dyson died and my husband and I were waking up with much dryer skin and throats during this time. After just one night of using our new Canopy Humidifier, we felt it was better breathing air in our bedroom and our skin already felt less dry the next morning.
Best Humidifier For Bedroom
Even though it says it works in rooms up to 500 sq. ft., I feel that 500 ft. is stretching it. I feel that the Canopy Humidifer is made for being right next to you. Either on your nightstand or extremely close by.
When you leave it on Auto, it uses a light sensor to increase the hydration in the room at night while you are sleeping and lower the output and energy used during the day when you are not in the bedroom. So yes, they really designed this humidifier to be used in the bedroom when you sleep at night.
If you want it by you during the day, you can always move it to where you sit and then push the one button to control the levels on low, medium, or high. This will put out more moisture in the day time.
I mainly just want a humidifier while I'm sleeping to keep my skin and throat hydrated so I'm great with how it works.
Which Canopy Humidifier subscription should you pick?
The aroma subscription includes oil blends that are made with pure essential oils OR fragrance oil (which means it is in there). This is why I just recommend the Canopy Humidifier with the every 45 day filter subscription. If you want to use your own pure essential oils with the humidifier, you can do so with their Diffusion Well. I did not buy them as they don't last long, but it is an option. You can also edit your $10 filter deliveries come time if you find your filter can go a little longer than the scheduled delivery time. The light labeled "filter" on top of the humidifier will light up when it needs to be changed, but Canopy recommends every 5-7 weeks. The harder your water, the more often it needs to be changed. I find mine goes longer than 45 days.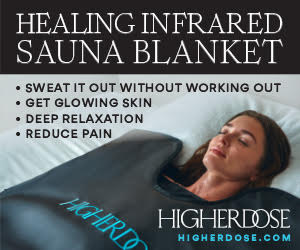 How I Use The Canopy Humidifier
I refill it when it's empty at night and leave it set to auto mode. If there is still water in it from the night before, I don't fill it. You actually want the humidifier to run dry during the day as often as it can so it dries out the filter inside. It is made to work this way. The only way the filter can get moldy is if it is always wet. Winter is never an issue, but if you still use it in summer, fill it with less water so it can still run dry.
I have yet to have to clean it, but it's nice to know I can just put it in the dishwasher come time. It will be easy to tell whenever it does become dirty though.
I don't think there is an easier humidifier to use. Especially none that can give me the peace of mind about mold now. I did laugh at it when it came in the mail. I was like this small plastic thing can really do what it says? It can. Plug it in, add water, press it to Auto (first setting), and voila. It's working. Refill once empty, stick it in the dishwasher whenever it becomes dirty, and change out the filters every 45 days or so.
Save $15 on the canopy humidifier with filter subscription. The filters are sent out every 45 days and are $10 with the subscription. At the time I am writing this they have 4 humidifier colors. I chose the white.
Grateful you are here following along! xx Riane
Find me on the daily @herhealthystyle
SAVE + SHARE THE LOVE ON PINTEREST: Canopy Humidifier Review
You May Enjoy:
11 Nighttime Essentials For Your Nightstand
11 Healthy Teas To Drink & Their Benefits
This post contains affiliate links, which means I may make a small commission at no extra cost to you. I am only featuring items I love. As an amazon associate, I earn from qualifying purchases. Thank you so much for your support! See my full disclosure.